You can set up knowledge base articles so that they are available to everyone, including search engines. OR, you can make these articles solely available to registered users. Here's how.
Watch the video below to see how to change the Settings from "Public" to "Private" to limit who can see your Knowledge Base articles made on HubSpot software.
Note that the Default setting is "Public" so if you do not specify the setting, your article will automatically be visible to all - including search engines.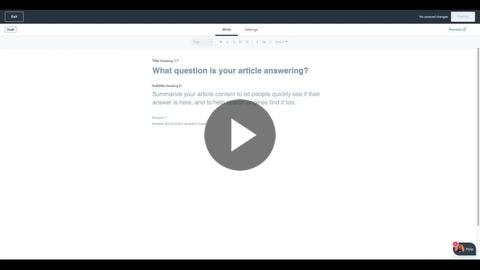 For Private Knowledge Base Articles: What does "Registered User" mean?