If you don't have Hubspot Sales Starter, Tangible Words cannot automatically assign Chatbot conversations to direct reps. Instead, each person who should get notifications will have to follow these steps in your Hubspot Portal.
Everyone who should be getting notified of a Chatbot or an unassigned email conversation needs to follow these steps just once. That way none of your prospects or customers coming through your new chatbot will fall through the cracks.
FOLLOW THESE STEPS IN YOUR INDIVIDUAL HUBSPOT PORTAL:
Step 1. Go to your Hubspot portal.
Step 2. Go to your picture in the top right corner. Select "Profile & Preferences" from the drop down menu.
Step 3. Open "Notifications" top right.
Step 4. Scroll down to the "Assign" heading and click "Advanced Preferences."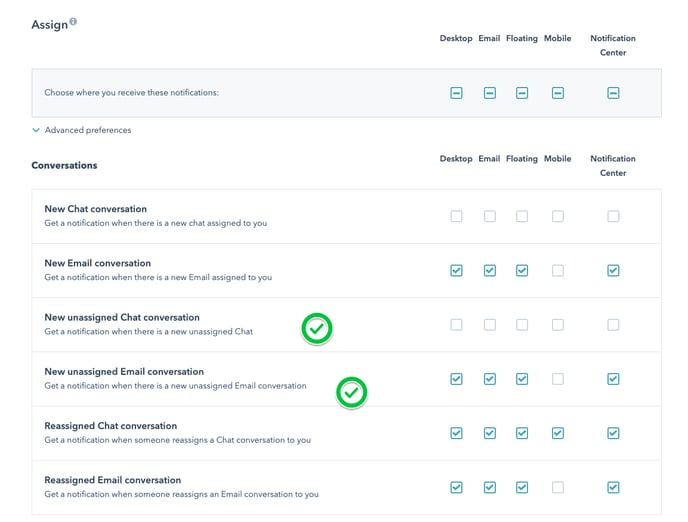 Step 5. Go to these user settings per the video to turn on Notifications for your Unassigned Chat & Email Conversations.